9.5.2017
Club show Bohdaneč …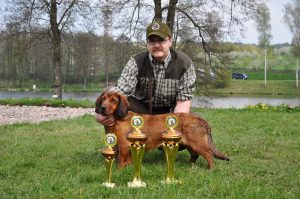 6.5.2017 we attended a club show in Bohdaneč. Our three puppies from the P litter were also gathered. Two female Porky and Patty, who clashed against each other in the class of youngsters and their brother Persi in the intermediate class. The victory came from the girls after a big fight and the heavy decision of the judge, Lenka Močubová, female Patty from Vickov with the title CAJC and Porky got a beautiful mark V2. Persi won his class and won the CAC title. In the top titles, Patty managed to win the club title and the BOS title.
There is no better feeling than when you see your offspring being successful and that it mak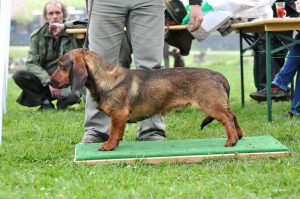 es sense.
Thank you very much to the owners for a great presentation and congratulations.